With the chilly weather returning so quickly everyone is gearing up for Fall and with that means its pumpkin everything season again. While it might be annoying to see it plastered in all products until Christmas. Pumpkins surprisingly have a lot of health benefits.
The Seeds
Most people cook these after craving their pumpkins. Have a tasty snack but WEB MD states: Pumpkin seeds are rich in the amino acid tryptophan, the famed ingredient in turkey that many think brings on the need for that post-Thanksgiving feast snooze. While experts agree that it's likely the overeating rather than the tryptophan lulling you to sleep, the amino acid is important in production of serotonin, one of the major players when it comes to our mood.
Also like most seeds and nuts, pumpkin seeds can help your heart.  They are naturally rich in certain plant-based chemicals called phytosterols that have been shown in studies to reduce LDL or "bad" cholesterol.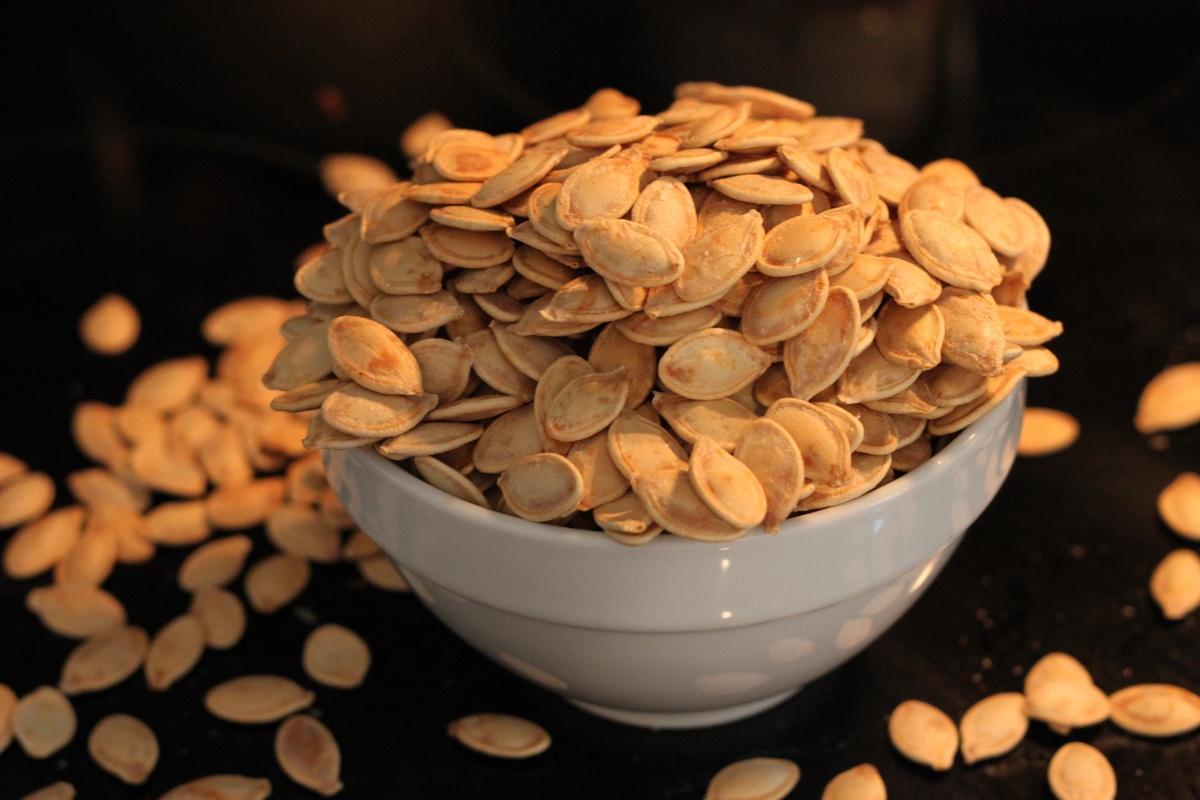 The Pumpkin
Most people only think of it as a desert or an added flavor or scent to our festive traditions, but it can be utilized for so much more.
Most people reach for the Banana after a workout to restore the body's electrolytes and help with muscle function. Turns out, a cup of cooked pumpkin has more of the refueling nutrient potassium, with 564 milligrams to a banana's 422.
Pumpkin is also packed with vitamin C and rich in carotenoids, the compounds that give the gourd their bright orange color, including beta-carotene, which the body converts into a form of vitamin A for additional peeper protection.
Pumpkin also has beta-carotene  which may play a role in fighting certain cancers and help smooth wrinkles.
Its also a great source of fiber. Most people associate fiber with bran but not squash, however pumpkin has three grams per one-cup serving and only 49 calories, it can keep you feeling full for longer on fewer calories.
https://www.harmonywellness.ca/wp-content/uploads/2015/09/pumpkin-e1441404984813.jpg
1000
1500
Harmony Wellness Vancouver
https://www.harmonywellness.ca/wp-content/uploads/2014/08/harmonyweblogo_horiz.jpg
Harmony Wellness Vancouver
2015-09-11 12:07:11
2015-09-11 12:07:11
Pumpkin Everything